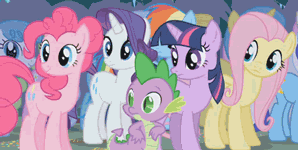 The Lycanthrope Samurai
Gender: Male
Rank: Suspect
Joined: Sat Jul 16, 2011 3:08 am
Posts: 3
Ahoy, I was "The Lycanthrope Samurai" on the temp forums. Thought I'd come by and bring back my Beta content thread, especially since there are some new additions for GK2.
On a side-note, If this isn't the right sub-forum, could a mod move it? Or if this topic isn't allowed, could a mod notify me and then dump this.
Phoenix Wright: Ace Attorney
Unused Track 1:
[link]
Unused Animation for Phoenix Wright:
[link]
- Cartoony Hearts pulsate around Wright's Eyes.
Unused Damage Animation for Miles Edgeworth:
[link]
- Although there are places where this could be used, this was never used.
Phoenix Wright, Ace Attorney: Justice For All
None so far.
Phoenix Wright, Ace Attorney: Trials & Tribulations
None so far.
Apollo Justice - Ace Attorney
Unused Track 1:
[listen]
- To be honest, It sounds kinda creepy. Reminds me of music from Clock Tower on SNES.
Unused Track 2:
[listen]
- Sounds similar to Unused Track 1, Less creepy though.
- According to Zinle-Reborn, A longer version of this is part of the 4-4 Prologue.
Unused Guitar Seranade on Piano:
[listen]
Ace Attorney Investigations: Miles Edgeworth
Unused Audio Track:
[link]
- It sounds like something from Pokemon. Possibly a Route song. But this is AA, Not Pokemon.
- And it makes me wonder if it was used, Because I remember thinking the same thing about a song near the beginning of the game.
Unused Colias Palaeno Frame:
[link]
- Appears to be incomplete.
- Cropped out from a sprite sheet of him, hence green background.
Unused Water Park Area:(Spoilers)
[link]
- Artwork only.
Unused Office(?):
[link]
- This is possibly from really early in development, and possibly related to the next entry.
Missing Case(?):
[pictures]
== Update ==
According to Neni, There was to be a case set around the Wright Anything Agency.
Further images can be seen
here
.
============
Gyakuten Kenji 2
BigKlingy has found some possibly unused text:
[link to thread on temp forum]
Ghost Trick
None yet