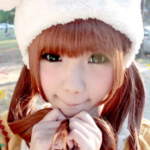 The cuteness of Neneko compels you <3
Gender: Male
Location: Suomi, Finland, Perkele!
Rank: Ace Attorney
Joined: Sun Jul 15, 2007 5:05 pm
Posts: 3339
Not sure if they ripped those already or not...
I kinda remember Croick saying she gave the others a try too, but...
...On the other hand I don't remember that at all...Shady..
What I do remember though is that she said ripping and editing that Kristoph was a pain in the rear,
since ripping these close ups take lots of time and patience. So I wouldn't be surprised if she or anyone else just doesn't feel like to rip those.
Like I said; I could be wrong and remember incorrectly, since I do have a memory of seeing the Machi and Olga close ups long ago,
but I could easily be wrong here too and just remember incorrectly.
But the point being; don't get your hope up. :C
---