lame alert
Gender: Female
Location: ?????????
Rank: Medium-in-training
Joined: Thu Apr 16, 2009 5:45 pm
Posts: 587
Lind_L_Tailor wrote:
ilydiego wrote:
some stupid cow thinks we are the same person as well as alex.!!!!! people think we are all the same and r just trying to cause trouble!
Have you actually read ANY of the topics you started? Many people think that, not just me. And if you didn't keep responding to each other within minutes of each other, having the exact same spelling and grammatical faults etc. then we might buy it. Thankfully, no-one here is that stupid.
On topic, all the areas are clearly labeled. How you don't know where to post stuff is a mystery to me. I'd be willing to help if you hadn't already turned yourself into the laughing stock of court-records.
remember 'when you eliminate the impossible what remains must be the truth h8 to be a whore but STUFF IT BITCH
i am getting so pissed now with people who wont give me the benefit of the doubt.i actually told beinie not to swear at you or be horrible or anything, but you just keep at it dont you?? somehow i cant exactly imagine you being the most popular of the bunch.no offense. twins exist you no!!! even if you are sad and dont go out much you play the phoenix wright games yh??? dahlia and iris are twins.DEAL WITH IT HONEY!!!!
---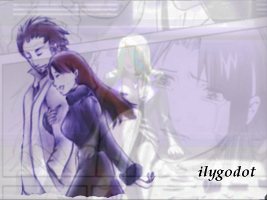 My fanfic
fanart
Click the sig for my graphics :) requests taken.
Deviantart
sig nd avvi thanx 2 my boredom:)