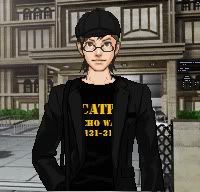 University is fun!
Gender: None specified
Location: Grainwich Village
Rank: Prosecutor
Joined: Tue Jun 26, 2007 6:32 pm
Posts: 671
Terribly sorry about the siggy, my sincerest apologies.
I seem to have been a little unclear with my suggestion.
What I meant was that we could have a Collaborations branch for the Present Evidence section here in the CR forums. And I definently did not mean to ask you put anything on the front page, oh no.
In my opinnion if we has a forum section for Collabs it would be more easy for people to join in.

---

Series out. Now working on a new project...