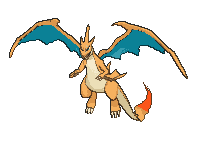 The Chocolateholic of CR
Gender: Male
Location: Unknown
Rank: Ace Attorney
Joined: Fri Dec 19, 2008 2:40 am
Posts: 2812
We got tons of DC Shows animated and unanimated.
Personally I liked Young Justice but after season 2 it just died..... I was not pleased but now I am watching Arrow. And Seriously.....
Spoiler: Slade Wilson's missing eye
And sometimes I can try to talk like him.....

---

The Dragovian King and Captain Of The Ragnarok Ship and Owner of The Ragnarok Ranch.
I'm a ♌ since 1990 of August 10th. Better Recognize.
3DS FC:2535-5065-3560