OBJECTION!! *INSERT AWESOMNESS HERE*
Gender: Female
Location: Hazakurain
Rank: Desk Jockey
Joined: Thu Aug 11, 2011 12:52 pm
Posts: 79
Players and Reapers! Now for the ultimate thread you've all been waiting for is here!!!!!!!
Introducing.....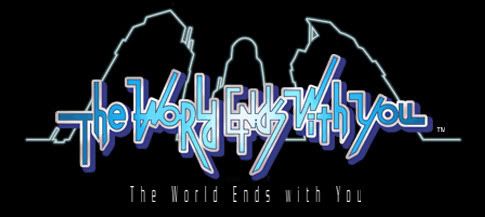 Onward to New 'Shibuya'
That's right people,
The ultimate C-R resurrection we've all been waiting for.
Let's get briefing.
TWEWY as in The World Ends With You (or) It's a wonderful World, is a RPG, where you play as Neku Sakuraba, a typical teenager who finds himself in a strange world totally different from his. Especially since here, in
Shibuya
, NO ONE can see him, hear him AND at the most never can Help him.
The story is set in an imaginary ground of Shibuya, a part of Tokyo maybe, called the 'UG' or called 'Under Ground'.
Here in the UG, it's the place of the
Reapers
,
Noise
and
Cacophony of thoughts
.
Here, in UG you have to play the so called 'Reapers' Game' , which lasts for a week, seven days. Why? To get back. To get back your purpose. Purpose of
LIFE
. Neku (you) have to get through the week with your
partner
and get back to RG 'Real Ground'. But it isn't as easy as it sounds. On his survival, he meets trouble, tragedy, crisis, friendship, betrayal and most of all '
TRUST
'.
Now, for the gameplay.
The game is about defeating noise, monsters that is, and completing missions sent by the reapers, who are under the GM (game master) who is further under the Conductor and who is finally under the Composer. You have just seven days to get your purpose of life, your memories and world back. If you don't complete missions, fail at them or get caught by noise, you lose. Or in other words, you get erased.
THAT IS ALL FOR THE GAME.
NOW ABOUT THE RP. *phew*
This version of the Reapers' game takes place in a land so called 'Shibuya' the UG. but wait. What? If you've completed the game you'll know what REALLY happened to the UG. But...something's weird here. This 'Shibuya' is run by a totally new 'Composer' a totally new 'Conductor' and a totally new version of the Reapers' Game.
Once again, Neku Sakuraba finds himself in the Scramble crossing, same people, same crowds, same building looking over the sky. Same noise too. What just happened? Why did Neku end up here...Again? Uh-oh. Is that his phone beeping?
PREPARE YOURSELVES FOLKS. THIS IS DA BOMB.
Shibuya isn't the same. Neither it's people nor it's Composer....
NOW FOR THE CHARACTERS:
Character name: Availability:
Neku Sakuraba Yes Open
Shiki Misaki Yes Open
Daisukenojo 'Beat' Bito Yes Open
Rhyme Yes Open
Uzuki Yashiro No. Taken by: aliceaceattorney
Kariya Koki No. Taken by: zachariah Von-Karma
Yoshiya 'Joshua' Kiryu Yes Open
Megumi Kitaniji Yes Open
Sho Minimimoto Yes Open
Ai and Mina Yes Open
Prince of (I forgot) *the F guy* Yes Open
Ramen Don guy Yes Open
Makoto Yes Open
And few other new and old characters will be posted later.
Please reply your part and we'll update the character WITH DETAILS.
Spl thanks to zachariah Von-Karma, JabberwockSlayer, Pierre (for the idea) and all others. Thanks for your support guys!
---
*CURRENTLY SETTING UP OFFICE. PLEASE STAND BY*
"Go on, you just keep running. But I'll always be there to bring you back!"
Axel (Lea)
I <3 Kingdom hearts.


Last edited by aliceaceattorney on Mon Mar 26, 2012 12:36 pm, edited 1 time in total.