I honestly thought the ending was ok. But I almost through my wii remote at the T.V. When I saw that last sentence. They way

and Bikini were talking I thought

was gonna tell

He had feelings for her and then what do I hear......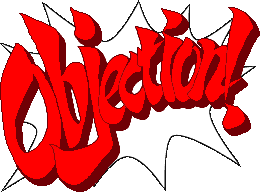 I was pretty upset. So for the ending I'd give it a 6/10 it was bittersweet I guess. We end up with a bum with no girl and a Attorney who tires to hard to be funny. Pearl hints at the end

really likes

while

twin says otherwise. It left me wanting much more. They should have

AA: The Real Truth and say that

was in a coma and

was never born. I'd like that MUCH more.

will be the main character only cause he's the AA in AA vs PL in reality it should be

but it's not.