Deputy of Self-Esteem
Gender: Male
Location: Connecticut
Rank: Admin
Joined: Thu Feb 22, 2007 8:36 pm
Posts: 3448
Man, these ad offers are getting weirder and weirder. After the last suggestion for Phoenix riding a Segway. We got an email today from someone offering to sell us the domain Defense Lawyers Brooklyn dot you-know-what. (I'm not going to give them the benefit of a free link) for $350. So what could an Ace Attorney Fansite do with such a domain?
Why the only practical thing I can think of is SUPER MARIO vs ACE ATTORNEY!*
Mario's in trouble! Bowser's lawyers have issued a warrant for Mario's arrest. The charge? Unlawful trespassing and breaking and entering. Never mind the international disaster of unlawfully crossing the Mushroom Kingdom Border. In what may be Phoenix's strangest case yet, he must uncover the truth while cross examining turtles and royalty. Can Phoenix turnabout this most cracked crossover ever conceived?
Maaaaaan. I'm having waaaaaaay too much fun with these emails. Honestly, they're not normally this interesting. Looks like we're on a roll here.
* (For our younger fans, in the 90's it was cannon that Mario was an Italian Plumber from Brooklyn. Hence the connection.)
---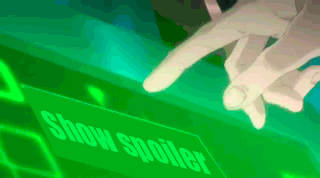 Bump - bump - bump - bump - bump - bump - bump