Deputy of Self-Esteem
Gender: Male
Location: Connecticut
Rank: Admin
Joined: Thu Feb 22, 2007 8:36 pm
Posts: 3448
I just got an email from Nightshade, and he says there's still tickets available for - ah phooie. Why bother writing up an intro if you're just gonna read the email anyways?
Quote:
Hello,
Gyakuten Saiban will be screened in Montreal during the Fantasia festival. The news is relatively old, but I thought it was pointless to mention it because the tickets sold out (fast too). However, I just noticed today that they added another screening for August 3rd in the afternoon and it seems that there are still tickets available.
http://www.fantasiafest.com/2012/en/fil ... e-attorney
I don't have an account in the forums and I felt it was wrong to make one just to mention this. I'm hoping that you get this e-mail in time so the news can benefit someone.
Cheers
So yeah, someone get down to Montreal and give us a low down on the movie!
---
And I just got an update from him saying if you attempt to buy tickets online that it'll only show for the screening on August 2nd. "Seems like since that screening was added later on, August 3rd can only be purchased by going to the box office physically. Kind of dumb, but I guess it's better than nothing. Sorry about that."
---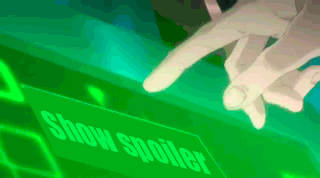 Bump - bump - bump - bump - bump - bump - bump