Deputy of Self-Esteem
Gender: Male
Location: Connecticut
Rank: Admin
Joined: Thu Feb 22, 2007 8:36 pm
Posts: 3449
Hopefully this date is the final one, but
Ramen Para Dos
is claiming that the movie will finally see release on Blue Ray and DVD in Spain on December 11th.
And, up until this point, I thought the movie was just getting subtitles. Fellow Fansite,
Ace Attorney Spain had one of their moderators talk with Selecta Visión
and confirmed the movie will be dubbed in Castilian Spanish.
https://twitter.com/AASpain/statuses/264041226544750592
AASpain wrote:
Gracias a uno de nuestros moderadores, Selecta Visión nos acaba de confirmar que la película de Ace Attorney estará doblada al castellano.
So does this mean the movie will be dubbed in other languages too? Or is the reason we've only been hearing about the Spanish release is because they're the only ones getting a dub? Or it could just mean Selecta Visión is just cool like that with their market.
---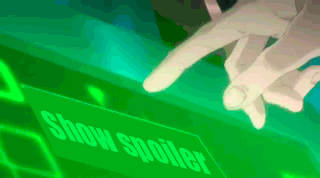 Bump - bump - bump - bump - bump - bump - bump