Ace Adventurer
Gender: Male
Rank: Suspect
Joined: Sat Apr 08, 2017 9:20 pm
Posts: 1

Powerstar9 here. I'm an aspiring voice actor, a huge Nintendo fan, and have been playing Ace Attorney since 2014. I've played every game except Professor Layton vs Phoenix Wright and Dai Gyakuten Saiban. Other games/series I've played include:
Currently, I'm studying Musical Theatre, writing a case on Ace Attorney Online, and trying to get my name out there via Voiceover projects. So yeah, that's me!
Um, what else.... I'm really good at video games!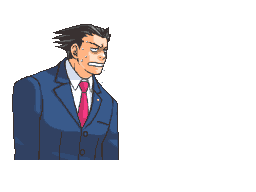 ..... Yeah, that's all I can think of at the moment. I'm glad to be here, though! If you have any questions you'd like to ask about me or anything, go ahead.