Dine at DuBois'!
Gender: Male
Location: A land of ignorance and fear.
Rank: Ace Attorney
Joined: Fri Jul 11, 2008 4:30 pm
Posts: 14159
Bump!
It's on, get in there people it's some spectacular stuff.
---
Made by Chesu+Zombee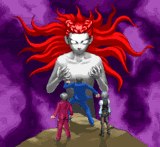 You thought you could be safe in your courts, with your laws and attorneys to protect you. In this world only I am law, my word is fact, my power is absolute.