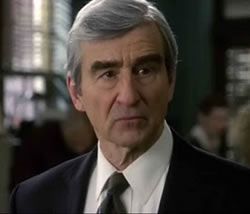 Doing the drywall at the new McDonalds
Gender: Male
Rank: Ace Attorney
Joined: Fri May 25, 2012 1:46 am
Posts: 1582
I finished SoJ, and while I have the DLC to beat, I'm still feeling the urge to play more AA. I'm making myself wait at least another year before I replay one of the other games again (looking back because of the releases of DD, VS, and SoJ I've pretty much played most of the AA games every year for the last 6 years and I want to take a couple years to "forget" some of them so next time I play it it will be more enjoyable).
However, thinking about ways to "mix it up" a bit, I wondered about playing all the cases in "chronological" order. Has anyone done this before? Does it offer anything new or interesting in the sense of a different experience? Do you lose the cohesiveness of playing the cases in the order intended? I'm interested to hear if anyone has done this or their opinion.
If I'm not mistaken, the order would be:
AAI-4, 3-4, 3-1, 1-1, 1-2, 1-3, 1-4, 1-5, 2-2, 2-1, 2-3, 2-4, 3-2, 3-3, 3-5, AAI-2, AAI-3, AAI-1, AAI-5, GK2-1, GK2-2, GK2-3, GK2-4, GK2-5, 4-1, 4-2, 4-3, 4-4, 5-2, 5-S, 5-3, 5-4/5-1, 5-5, 6-1, 6-2 ,6-3, 6-4, 6-5, 6-S.
---
"I don't call it money anymore, I call it Fuel Units"