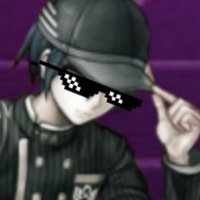 In Monokuma We Trust!!!
Gender: Male
Location: Somewhere in Europe
Rank: Suspect
Joined: Fri Mar 10, 2017 6:46 pm
Posts: 8

Welcome to my Sprite Blog!

Updates will happen from time to time.
Gyakuten Kenji/Ace Attorney Investigations Stuff
Spoiler: Diego Armando/Godot
Ace Attorney x Danganronpa Stuff
Note. Courtroom is
Free To Use
, but please credit me for using it.
Spoiler: Shuichi Saihara (Spoilers for DRV3)
---


Last edited by ThatDanganronpaFan on Thu Aug 16, 2018 10:18 am, edited 23 times in total.