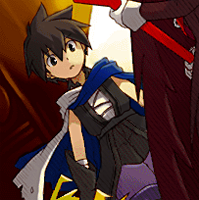 Grand Balance (Yin-Yang)
Gender: Male
Location: Brazil
Rank: Prosecutor
Joined: Fri Oct 17, 2008 12:31 am
Posts: 701
What is personality?
Anyway...
1 2 3 4 5 6 7 8 9
1 4 2 6 4 5 3 0 7
Yes, I guess it's nice. I am too much of a dreamer and idealistic to my own good. Though there are aspects on the types I scored low that do fit to me in a way, so I'm guessing the descriptions and interpretations of their meaning are pretty open. Not really a bad thing, at least it makes you think on what is true and what isn't...
---
Many thanks to PandaPrinzessin for this signature!