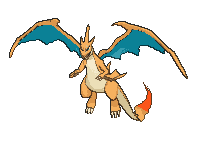 The Chocolateholic of CR
Gender: Male
Location: Unknown
Rank: Ace Attorney
Joined: Fri Dec 19, 2008 2:40 am
Posts: 2812
There are those things we tend to do on a daily basis...... A few of them I do so.
Every time I go to bed I tend to have myself my own dream while trying to sleep.
I try to play a video game without being distracted (sometimes it works).
I keep forgetting to do some of things I am told to do or forget what I should do on my laptop.
I could say more but I forgot what they were. It may come back to me sooner or later.....
---

The Dragovian King and Captain Of The Ragnarok Ship and Owner of The Ragnarok Ranch.
I'm a ♌ since 1990 of August 10th. Better Recognize.
3DS FC:2535-5065-3560