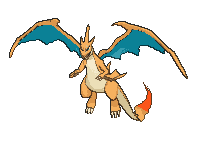 The Chocolateholic of CR
Gender: Male
Location: Unknown
Rank: Ace Attorney
Joined: Fri Dec 19, 2008 2:40 am
Posts: 2818
Okay so yesterday I actually forgot if I played Skyrin yesterday than I remember I did. Like I had a huge brain fart...... couldn't think. I barely started the Main Story of Skyrim been too focused in Dawnguard that I was stupid enough to Legendary Archery. (Before I updated Skyrim to Legendary I abused Oghma Infinitum book glitch so 100 in all skills) thank god for the restoration loop that I can exploit to my advantage against this issue of not one shotting enemies.
---

The Dragovian King and Captain Of The Ragnarok Ship and Owner of The Ragnarok Ranch.
I'm a ♌ since 1990 of August 10th. Better Recognize.
3DS FC:2535-5065-3560