Not to be confused with phoenix.
Gender: Male
Location: The Future
Rank: Suspect
Joined: Tue May 31, 2016 11:28 pm
Posts: 35
If you haven't heard of this series, which is a extremely popular anime, what are you doing with your life? I'm not going to spoil the anime's season 1 because that's something I don't want to spoil either but the idea is a typical cliché of a Shut in ending up in a another world, and it has a interesting spin where the main character does push a girl out of the way to protect her from a moving vehicle... which ends up being a tractor and the main character dies of shock... So he goes to the world and gains a Party of a bunch of useless members who can't do anything right but I don't wanna talk about the whole anime besides the premise.
To catch you up in the last episode of season 2 the main character Kazuma is accused of blowing up someone's home with a explosive, and he is sent into a dungeon and is questioned several times. He is sent to Court for his trial... Since this is medieval times Trials are pretty fucked up as they could force a guilty verdict despite the Truth being revealed, because they just wanna see someone's head get chopped off, and Kazuma doesn't have a Lawyer all he has is his Party Members at the Defense Bench.
Kazuma with no Lawyer is in a ton of trouble as the Prosecutor, Ms. Sena points out several things that Kazuma has done throughout season 1 like uh... stealing someone's panties and uh... swinging it around? And selling some guys sword? Okay now Kazuma is accused of being a Terrorist from a group called the Undead who support the evil king and non of these Testimony's support the Prosecutions Claim but rather makes the defendant look like a Perverted moron.
At some point one of Kazuma's Party member. "Megumin" stands up and raises an Objection, and says that most of Sena's points have been circumstantial, and her witnesses testimonies haven't been good as evidence.
Which this frame she made could be a lot better... How to fix it... Wait I know.
There we go! A proper Objection, so Ms. Sena starts to point out her evidence about the fact that Kazuma was using a spell only used by Undead which was taught to Kazuma by a Ex Undead but they wouldn't believe him if he told the Truth about that, and there's also the fact that he was the one who suggested to send the bomb away from the area.
So once more they are left at a loss and they can't win the case until Kazuma said outloud that he wasn't a terrorist or a undead and this one thing that I had forgotten to mention dinged when it dings that means the Truth has been told so ergo the Defense *Should* have won, however the Lord grins evily before the Judge says his verdict so the King requested a Guilty Verdict despite Kazuma not having commited the crime.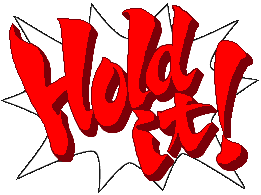 Finally one more Objection arose from the Crowd and one of Kazuma's Party Members: Darkness had suggested that they hold off the Verdict because Darkness is part of the Dustiness family who holds a lot of power, so Darkness evades the result of Trial in turn for doing whatever the Lord or whatever his name asked of her, so the answer was clear and finally the Trial ended... without a Conclusion... When I saw this trial I was having a fucking Heart attack, it was pure gold!
---
Neptune: I'm gonna nep this contradiction up!