---
After a while, Trix comes back into the corridor, a dismal look on his face; one of a man who has failed. He looks at the display on the door. "All survivors must enter? As if I'll do that", he spits. "After what they did to her?! I'm not going through."

K-9 gives Trix a look. "You really sure about that? Doesn't seem like a good idea to me. We're stuck here, with nowhere to go."

"Look, Trix- Jacob- me man, we're trapped. I know it's a bum deal for ya, but we have to proceed now. Maybe...maybe we can escape this way. Don't you want that? Please, listen to us", Ben pleads.

Trix sighs. "...Fine. For her." He presses his hand on the device. "Now everybody else, I suppose?"

The others press their hands as well. Sette, K-9, Ben, a handcuffed Leeloo...and the girl from Pod A, whose hand is pressed onto the device by Ben. A small pause follows...after which the door opens soundly, for the other players to enter. They all look at each other for a second before entering. On the other side is another door, labelled in both German and English, though the German one looks much older. The English label reads, "Room Zero", quite plainly.

"Well, Ben? What's it say in German?", Sette asks, before Trix pushes open the door. "It doesn't matter. Let's just get inside." With little to do, they all enter.

At first, the lights in the room are off. Then slowly, one by one, they turn on and the room starts to illuminate. It appears to be a strange sort of laboratory. The first thing the players notice in the centre is a sleeping pod, much like the ones in the previous room. It appears to be locked, but also has a lot of wires connected to it, spanning the room. On the left is a large looking device, labelled "Quantum Computer".

"This is where the worm lies?" Trix asks, regarding the device with a strange look. He goes closer to examine it and picks up a note. "Attempting to gain access to confidential data stored in the computer shall grant the players a penalty.", he reads out grimly. "Sounds like Zero don't want us prying in here too much." On the right of the room are two bureaus, both of which are accessible. On the other side of the room are three different rooms, all of which are locked yet joined together in a strange way. To the right is a door labelled "Back Exit", which is also locked, no matter how the players try to pry it open.

"This is it", Ben says, eyes gleaming. "If we figure this out, we can leave."

K-9 tries the entrance handle. "Nope, locked. Seems we're stuck here now."

"Not for long!", Sette proclaims. "This is gonna be it!"

"I still do not understand this, but I suppose I shall try my best", Leeloo says.

And so, the players start investigating the mysterious room. This is it. They're going to do it. For Unity, Gemini, Quarter, the Pod A girl... They have to get out. For what is most likely the last time, the players start to...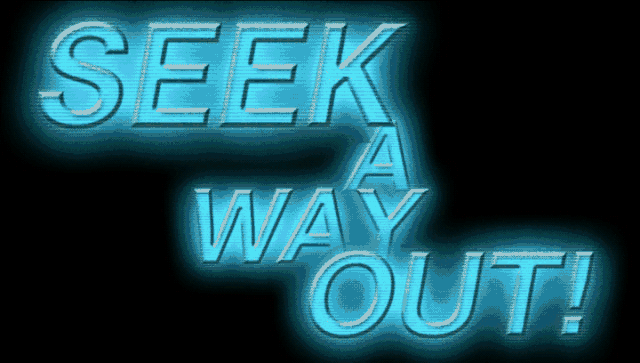 [Room Theme: https://www.youtube.com/watch?v=WzNS8Ah139Y ]
[Room Map: https://i.imgur.com/oknI8Su.png ]
[Players: Trix, Leeloo, Ben, Sette, K-9 (+Pod A girl)]

[Time till Phase Change is undetermined for the moment, but I'll have it figured out soon, I think. Till then, you all may start. Don't take too long though just because the time period hasn't been determined.]