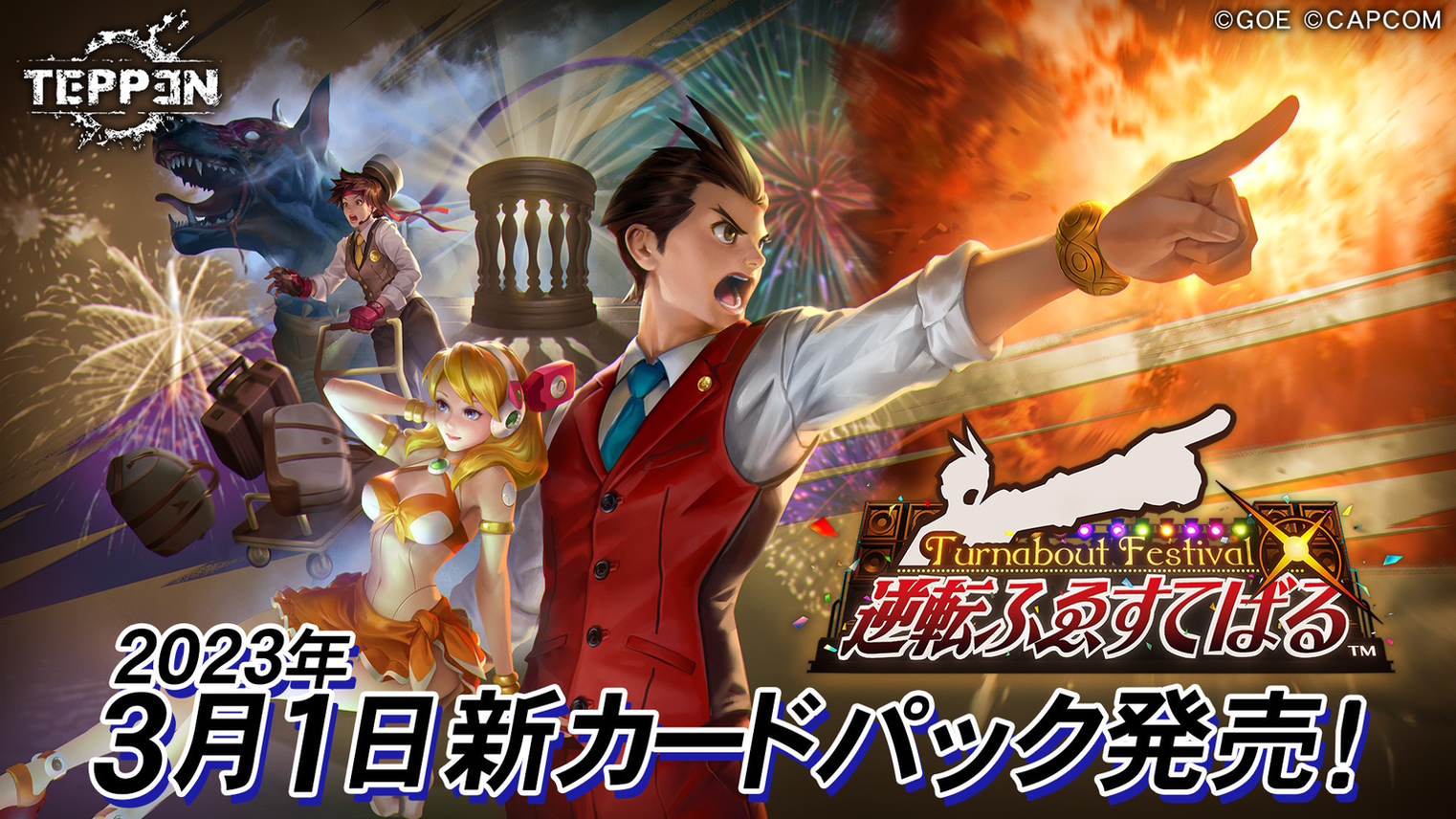 TEPPƎN
, the free digital collectible card game developed as a crossover project between
GungHo Online Entertainment
and Capcom has included numerous opportunities for Ace Attorney it be included. It's almost like seeing Marvel vs. Capcom 3 take a more modern form!
Back in May 2021, Capcom added a Phoenix Wright-themed card set as one of their numerous free expansions to this game, featuring an episode called
Ace vs. The People
.
Now they have announced a second Ace Attorney-themed deck, featuring the story and characters from Apollo Justice. It's being released with an episode called
Turnabout Festival
. The storyline of this expansion is going to feature courtroom battles between
Apollo Justice
characters and
Resident Evil
characters.
Here is the trailer!
An English Trailer and informative video has also been released.
The detailed artwork in this game bares a resemblance to the works of George Kamitani's art design in games like
Odin Sphere
and
13 Sentinels: Aegis Rim
, although he doesn't happen to take part of the art team of this game.
More information on this new Apollo Justice expansion, Turnabout Festival, can be found on their
website
.