prosecuting never looked so good ;)
Gender: Male
Location: spain (UK origin)
Rank: Decisive Witness
Joined: Wed Sep 14, 2011 1:17 pm
Posts: 288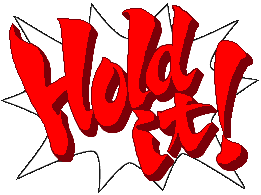 At the end of AAI they obviously had the sequel in mind and set up the ending as a segway so they could execute it.
But in terms of continuity, Edgeworth was probably not in AJ because of two reasons. 1 Like in JFA, T&T and AAI he might have been abroad (In AAI he said he was studying foreign legal systems, and in JFA and T&T it isn't specified, but says he was abroad.) Plus in the short span that AJ takes place in its fully possible that he is still a prosecutor and away either researching, or on business.
The second reason could be that he's still in the country on business but is not scheduled for any of Apollo's trials, kinda like when Edgeworth was able to call in Franzisca as a prosecutor, who knows if Kristoph had not manipulated it so that Klavier and Apollo would face off, minus the first case with the mandatory Payne tutorial case.
Its never outright said that phoenix had lost contact with any of his friends from the previous game (The only one he mentions is Maya, when he says he got the magatama from a dear friend. this makes him sound distant, but this may only be because Maya is now the Kurain master and has to fulfill her duties.) and with the limited number of times he is seen you never know if during his off screen time he talks to them. (who gave him all the gifts in the hospital huh?)
You never know wether Edgeworth, Maya, Pearl or franzisca will appear in AJ2 as an older version.
There is my arguement, and my evidence to back it up

---
When life gives you lemons, leave them and get a lollipop instead.
CHOO CHOO! ALL ABOARD THE HYPE EXPRESS!