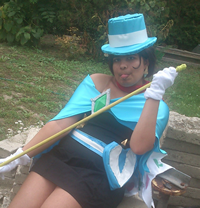 The Ace Attorney's Magical Daughter
Gender: Female
Location: Austria
Rank: Prosecutor
Joined: Tue Sep 07, 2010 2:16 pm
Posts: 817
EmilyMarkham wrote:
I was in my Geography class, and this suddenly came to mind.

What if they based Cohdopia and it splitting into two countries based on Czechoslovakia? (This came to mind during Geography, mind you) I mean, granted Cohdopia wasn't a communist country with industrial imbalance, but what if the split was based off of what happened there...?
I thought that too, right when I first heard of Cohdopia in the game. Given that Borginia seems to be a mix between France and other European clichees and that Zheng Fa is pretty obviously a China-stand-in, it's not too fra fetched to think that Cohodopia is probably based on a real place as well.
---
...Because I felt the need to advertise
my fanfic
with a self-drawn, animated banner. Yes, I'm obsessed, why do you ask?