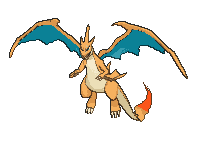 The Chocolateholic of CR
Gender: Male
Location: Unknown
Rank: Ace Attorney
Joined: Fri Dec 19, 2008 2:40 am
Posts: 2818
Welcome, one and all, to the central hub for original characters, Origin Trail! All original characters can gather here and get into any number of antics.
There will be a few slight differences from the last place, but nothing major. Anyway, here's the layout:
So, once you are accepted in the OOC thread, feel free to start your adventure...
And well I thought I should bring this one back since the old one died.
Oh and here is the Skeleton
Name:
Age:
Living Area:
Gender:
Appearance:
Personality:
Other:
And the rules.
1: No God-Moding
Lets face it, a story isn't much fun if everyone turns out to be Superman. Everyone has weaknesses, and so your characters should too! Also, remember that this is a group activity, and it's not a good idea to try to make the RP totally about your character.
2: A paragraph, please!
This one might be a bit controversial, but stay with me. One sentence posts don't really move the story along, and they're more than a bit bland. And that is why I'm setting the rule to spice things up a little. Remember, the best RP's have depth, and it won't take too much effort to write a paragraph. :D
3: You must create a Signup/OOC Thread
We have a new subforum. Please use it for signups before you start, and once that's done, use the topic for OOC chatter. That not only means the topics can stay clear, but even better than that, there's no restriction on how much you can discuss the RP now.
4: If you have any questions, PM General Luigi.
This one doesn't need much explanation, I think. And now here is a little thing which should explain the rules simply, I hope you like it!
---

The Dragovian King and Captain Of The Ragnarok Ship and Owner of The Ragnarok Ranch.
I'm a ♌ since 1990 of August 10th. Better Recognize.
3DS FC:2535-5065-3560


Last edited by Anthony on Wed Mar 26, 2014 8:42 pm, edited 2 times in total.