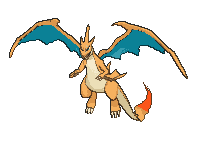 The Chocolateholic of CR
Gender: Male
Location: Unknown
Rank: Ace Attorney
Joined: Fri Dec 19, 2008 2:40 am
Posts: 2812
Well..... how should I put this..... Well It is a Paradox RP of where numerous of worlds are combined into one World. Here are the list of worlds that are in this Paradox world that was caused and is now an existing world that can never be separated.
Oh I will make a post for everybody that will be in the RP so fear not.
Worlds:
Dragon Quest
Disgaea
Mew Mew Tokyo
Phoenix Wright and Professor Layton
Fruit Basket
Monster Rancher
You can be good you can be evil or neutral.
Oh and here is the Skeleton
Name:
Age:
Gender:
Race:(Since Dragon Quest is sort of in the RP There are numerous of races)
Appearance:
Personality:
Side:(Good Evil or Neutral)
Occupation(s):(You can have numerous of occupations)
Bio:
Other:
This is a story of how mysterious worlds has been combined into one world. Nobody knows how or why but they learned to accept the fact and continued their lives.
And the rules.
1: No God-Moding
Lets face it, a story isn't much fun if everyone turns out to be Superman. Everyone has weaknesses, and so your characters should too! Also, remember that this is a group activity, and it's not a good idea to try to make the RP totally about your character.
2: A paragraph, please!
This one might be a bit controversial, but stay with me. One sentence posts don't really move the story along, and they're more than a bit bland. And that is why I'm setting the rule to spice things up a little. Remember, the best RP's have depth, and it won't take too much effort to write a paragraph. :D
3: You must create a Signup/OOC Thread
We have a new subforum. Please use it for signups before you start, and once that's done, use the topic for OOC chatter. That not only means the topics can stay clear, but even better than that, there's no restriction on how much you can discuss the RP now.
4: If you have any questions, PM General Luigi.
This one doesn't need much explanation, I think. And now here is a little thing which should explain the rules simply, I hope you like it!
And You can also be somebody from the Worlds like for example Somebody can be Phoenix Wright or Professor Layton. :)
Name: Anthony
Age: 24
Gender: Male
Race: Half-Human, Half-Dragovian, and Half Celestrian.
Appearance:
Personality: Cool, calm, and collected but a bit crazy and short tempered. He is the kind of guy who tends to go out of his way to help his friends and to protect them.
Side: Neutral but more on the good side.
Occupation(s): A worker at the Café Mew Mew, Captain of The Ragnarok, and Owner of Omega Ranch (Currently resides at the house for the house is the Homeland the of Omega Ranch).
Bio:Anthony born of a Mother Dragovian and a Father of Celestrian. While born from these two races he has the appearance of the human race, due to his Celestrian blood he can see the ghosts that hasn't found peace from a very young age and hasnt seen any more ever since then. Due to his Dragovian bloodline he cannot turn into a dragon but can use a powerful move known as Dragon Soul. He trained his mind, body, and soul at a very young age, he also knows how to wield a sword, his speed and strength comes in handy at times and due to his training he only uses only 1/4th of his strength and speed. Anthony owns a ranch he called Omega Ranch. He has a Book full of monsters known to the world. The Monsters Anthony raise at the ranch are Flazer, Homaru, Moochi, White Moochi, Salamander, Vega, and Metal Jelly. It is unclear as to how Anthony obtained the book but he went to a shrine that can bring Monsters to life and he used the book to bring these monsters to life and ever since then they became a team known as Omega. Anthony works at the Café Mew Mew as a cook. He gave the Café a delicious drink known as Chocolate Tea made from the finest fresh ingredients. He is the head Captain of the Airship Ragnarok. The Ragnarok was a Spaceship that was modified into an Airship.The whole design is that of a Dragon and for that reason people has gave Anthony a nickname, The Dragon. His crew mates are Red Prinnies that has been with him since his birth and he treated them as if they were his brothers and sisters. They do most of the chores in the Airship and house while Anthony works and tends to his duty on his Ranch. When Anthony was young he saved a girl from creatures that were after her but the girl's parents didn't believe a word their daughter said and that was the last time he saw her but she gave him her name and it was Jodie. Years later he saw her again one day at the Café Mew Mew but he didn't recognized her because she looked different and she didn't recognized Anthony as well since then.
Other: Anthony made a machine that can give a monster a human form and can go back and forth. And his Monsters used his machine and tends to be in their human form a lot.
Name: Jodie
Age: 23
Gender: Female
Race:Human.
Appearance:
Her eyes are Hazel. (And the body is curvy in the picture)
Personality: The type of girl who knows how to get into trouble. (Because she gets into trouble due to her being a sorceress) Kind, amazingly beautiful, and a geek.
Side: Good
Occupation(s): Sorceress.
Bio: Jodie at a young age was a sorceress but she never knew about it til she was age 10. She was saved by Anthony while she was young before she knew of her sorceress powers she thanked him and introduced herself to him. Her parents came to get her when Jodie told her parents what happened they didn't believe her and think that Anthony couldn't save her by some creatures. Years gone and she grew into a fine beautiful sorceress but she gained a title known as The Gothic Sorceress Princess because she dressed in black and looked like a sorceress. She is a regular at Café Mew Mew and talks with Anthony whenever he is free.
Other: She thinks Anthony as her Sorceress Knight without Anthony knowing this.
---

The Dragovian King and Captain Of The Ragnarok Ship and Owner of The Ragnarok Ranch.
I'm a ♌ since 1990 of August 10th. Better Recognize.
3DS FC:2535-5065-3560