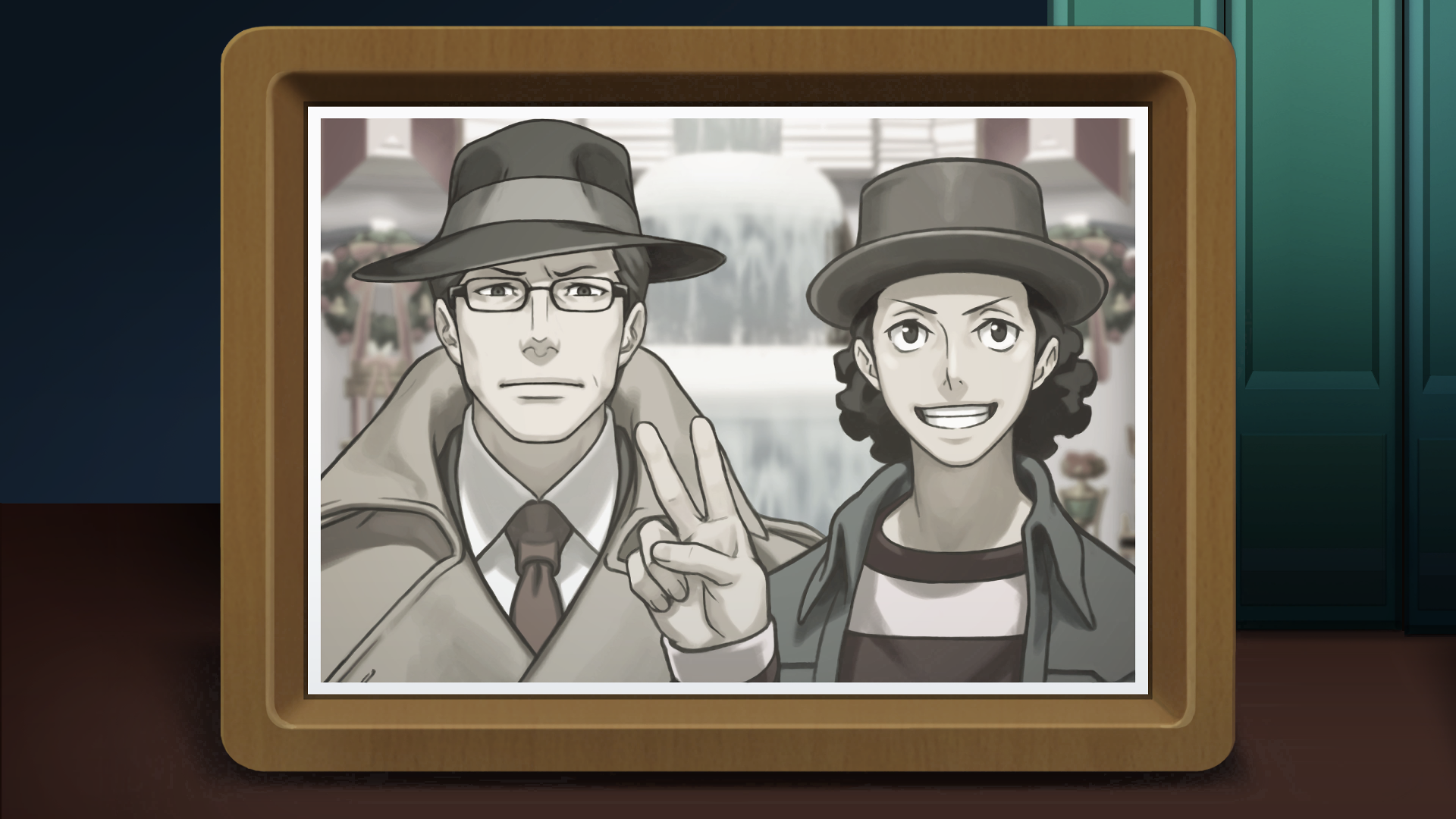 Wassup, witchy baby!
Gender: Male
Location: Sweden
Rank: Ace Attorney
Joined: Mon Oct 07, 2013 12:22 pm
Posts: 7742
Love the name "Turnabout for tomorrow", love the intro, especially the intro music.
The case itself... it was good, but quite a few things could have been improved to make it much more enjoyable.
Well then, about the case itself, there were some elements here and there that we'd already seen, and I found the whole Phantom-thing left a little too much unresolved. And Trucy being one of the hostages feels as unnecessary now as it felt 2013, not that it directly harmed the case for me, but it did absolutely squat.
Somehow it felt like a lot happened, not in an overbearing way, though, but in a varying way that kept the case feeling dynamic. Like, we had the investigation and hanging out a little with Trucy, hearing Athena's backstory, the hostage-situation, we had robots in court, Simon's emotional testimony that I found very intriguing and compelling to figure out, Athena's black psyche-locks, Apollo turning against us and then the whole Phantom-stuff where rather than bickering with a persistent and cunning mastermind for five hours, everything just turned into utter chaos. I found it quite entertaining. "THIS IS OUTRAGEOUS! :D" Although I didn't understand how Apollo and Phoenix, from the start, could be so sure Fulbright was lying about being an accomplice to and threatened by the actual Phantom. The revelations of the crimes and the culprit felt a little flying all over the place, but nevertheless it was engaging and seeing Athena's, Simon's and Aura's personal in-game stories come to an end was satisfying. When Aura said she was glad that Simon
and the princess
had both been declared innocent, that was actually really beautiful. Breaking the black psycholocks was beyond satisfying and gave me the chills. Also really liked the thought route.
It was interesting to see Ted Tonate and that his crime and the first case weren't so clear-cut. I had completely forgotten about that and really thought he was the kind of first case-killer that we'd never see again. Overall I think the cast of characters present in this case was nice. Edgeworth was a joy to have, and investigate (miswrote that at first as "incestigate"... worst typo ever) with.
- Why didn't you say so earlier?!
- Because YOU shouted "hold it" and cut me off!
And I did like Pearl's role. I liked investigating with her, if only for a short period of time. Same goes for Trucy. I thought Yuri was okay in case four, rather funny but I wasn't sold on him, but I really came to appreciate him more here. I appreciated Athena more as well and how she kept soldiering on.
Overall, if I try and supress all the cringe and cheese from my memory, it was a joy to play and a neatly done case.
---
(......Ack! I've run out of snide comments!)