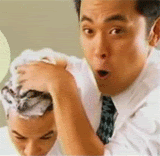 Would you like some green eggs and spam?
Gender: None specified
Location: Australia
Rank: Desk Jockey
Joined: Fri Oct 05, 2007 12:28 pm
Posts: 129
Not sure where else to ask, but does anyone remember yeeeears ago a group of people got together and made a little radio play for Ace Attorney? I don't think it followed any one trial, but I distinctly remember a Team Rocket joke with the Hawthorne twins and Edgeworth's ring tone was Sexy Back.

Myself and some buddies have been doing a live dub on a friend's Twitch channel and I keep thinking about this little radio play, I want to share it with them because I know they'll think it's hilarious.

It's so nice to see this forum still online and I missed these emojis.

---