Ramika wrote:
Hrnnngh.
So friggen hot. *head explodes*
I love seeing him in other clothing than his stage-outfit. Not that I wouldn't love that too, but you know. :D
EDIT: I just got back from an epic weekend with friends. I asked Emiri to draw Daryan for me and she did.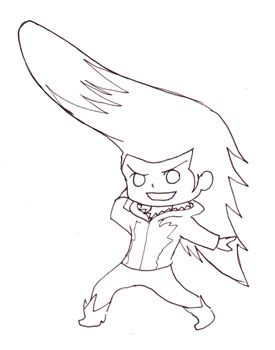 Now, that's waaayy too cute for words!!
I come bearing moar pictures!!
Daryan and Klavier playing the Wii
Mugshot?
There is so much fan fiction that could be written about this
...and I'm not even talking pairing wise! Daryan was a young pup during AAI...it is possible for him to have trained under Lang...
I do not take credit for any of the pics... if you know who did these, lemme know so i can credit appropriately.



Enjoy!!