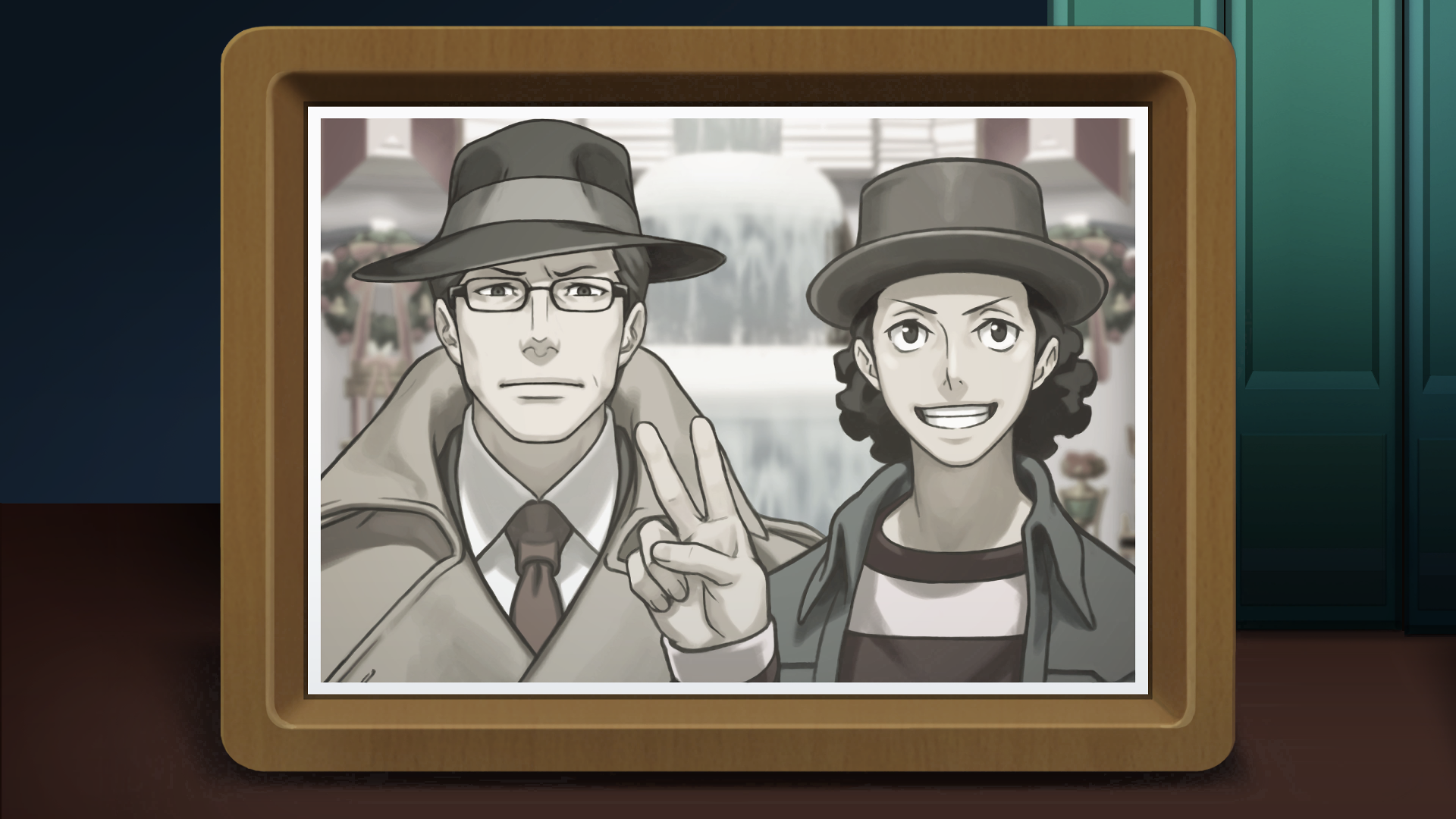 Wassup, witchy baby!
Gender: Male
Location: Sweden
Rank: Ace Attorney
Joined: Mon Oct 07, 2013 12:22 pm
Posts: 7742
Swoosh, this case is twisty and turny. I had fun playing it, and the second half or so of it became both engaging and entertaining, whereas the first part was good but not super memorable apart from Robin and then the confession x 3.
The cover-up scheme and pinning the blame seemed both really elaborate
and
resting on luck/chance, but it didn't really bother me, I just zipped along for the ride and took it for what it was. What did bother me is that both this and the case 2 killer were pretty one-dimensional and dhallow, and I think the fact that their motives are explained by Simon as an afterthought when they themselves are not present added a lot to that.
Mean's doctrine was just banged over everyone's head over and over, I mean even Athena comments that she's sick of hearing it. It's so un-subtle it's not even funny. He himself even uses it against Juniper, saying she followed his own philosophy, in order to make her look suspicious. Had they made his philosophy a bit more complex, like something along the lines of having to use different "means" for the sake of truth/justice or fighting back against corrupt lawyers with their own methods, they could at least have
pretended
to make it a bit morally ambigous and food for thought rather than "Professor says end justifies means. This is wrong. Bad professor."
The friendship story was part cheesy and part wonderful, seeing how everyone struggled with their own shit scared that it'd destroy the friendship which only came out even stronger in the end once everything was cleared up. Hugh's story really touched me (let's just forget that cutscene). Also I'm glad there weren't any romantic feelings in the trio, I like stories where strong, platonic friendsjip is focused on. There was also a nice little side-arc with Athena's and Juniper's friendship. Athena seemed way more involved in it at first than Junie, and it makes sense since Juniper had her good friends at school while Athena, at least to me, seems to be (or have been until now) a pretty lonely person, but they eventually found their way back to each other. ... and speaking of friends, this case would have been a great opportunity to show some of Apollo's seemingly awesome friendship rather than just talking about it. *grumble*
Klavier had a slightly bigger role than I remembered, I thought he was gonna be in the mock mock trial and then leave until the school concert (ahrrrtung, baby!) I missed his one and onöy "Objection" since I was playing that part in the same room as loud washing machines :( It was fun investigating with him, but some of his comments were very boasty in an off way. And he was ugly. But the statue of him was really good-looking.
I laughed quite a lot during the second day. Many good comments, the classroomcourt bit is always great, and I lost it when Hugh is proudly talking about his genius plan with the body double - and the Mood Matrix images appear and it's some bald dude wearing a cartoonish Hugh-mask made out of paper (talk about a "paper-thin disguise"!).
---
(......Ack! I've run out of snide comments!)